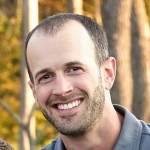 I'm fortunate enough to love what I do. I've been in Kansas City designing and implementing web applications for over 15 years. As founder of Bitnative Consulting, I enjoy solving problems in a wide variety of environments and languages for small businesses, large corporations, and the government. I'm a Microsoft MVP in C#, ASPInsider, Member of the Telerik Developer Expert program, and author of multiple training courses for Pluralsight.
I'm passionate about building rich custom web apps using the latest technologies. While I focus on web development, I recognize there's no silver bullet technology. I'm a believer in using the right tool for the job. I find creating rich, responsive apps that make life easier for others is its own reward.
"If it's work, we try to do less. If it's art, we try to do more." – Seth Godin
Software is my art.
More about me
I also blog on Medium.